Lending Your Cleaning Staff a Helping Hand
When people say "the more the merrier," they're normally talking about the more people there are, the more fun they will have. When we say it, we're talking about the more help you have, the easier the cleaning job.
Your cleaning staff keeps your workspace clean on a routine basis, but there are times when your cleaning crew may need extra helping hands. At D's Cleaning Service, we not only offer independent cleaning services, but we also provide crew support to help your existing cleaning staff. Sometimes major cleaning jobs require extra equipment or assistance, and D's Cleaning Service can offer just that.
Cleanup After an Event
There's so much pla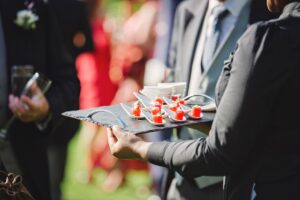 nning and arranging that goes into an event and cleaning up afterward is a big part of that planning. Depending on the event, you may need a big cleanup crew for extensive cleaning. D's Cleaning Service can work with you and your cleaning staff to get the job done faster and give the event space a sparkling finish.
There's no need to worry about asking your cleaning staff to work extra hours or on their days off. The D's Cleaning Service crew can add to your number of professional cleaners and will be there when you need them.
Spring Cleaning and Inspections
Whether it's spring cleaning or cleaning up after the holidays, there's always a certain part of the year when people feel the need for a heavy-duty scrubbing. When your business is in need of a deep clean, no matter how big or small the office, our cleaning crew can be there to help.
When work starts to pile up, offices can sometimes fall behind on their cleaning habits. There are many cleaning tasks that require a stronger task-force such as shampooing carpets, pressure washing, floor polishing, and more.
D's Cleaning crew would be happy to assist your staff to make your office shine. Our staff not only cleans to exceed industry standards, but we also aim to exceed your standards.
From general bathroom and office cleaning to deep cleaning the carpets and wiping down desks, we can help your cleaning staff get your office space in prime condition. Your custodians will not feel crunched for time or overwhelmed with large cleaning assignments ever again with help from D's Cleaning Service.
Post-Construction Cleanup
Renovating a business or residential building can be messy work. Even the best constr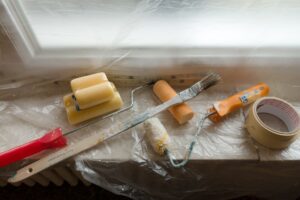 uction crews can leave a big mess. When construction ends in chaos it could take days to clean up and require special equipment as well.
Not every business owns industry-grade products for their cleaning staff to use, and that's where D's Cleaning Service comes in to help. Our staff has state of the art cleaning equipment to remove every speck of debris from the floor. D's Cleaning Service works with your staff until the construction area is tidied up.
Whenever your cleaning staff needs extra help, D's Cleaning Services will be there to lend a hand. With flexible hours, we can be there to help whenever you need. Give D's Cleaning Services a call at 225-572-9497.