When choosing a professional cleaning service for your business, it is important to remember that not every company is the same. Follow these tips to find the cleaning service that is best for your Baton Rouge business.
Choose the Best Baton Rouge Business Cleaning Service
Determine if the Company is Qualified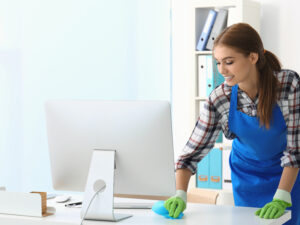 There are dozens of local Baton Rouge cleaning companies that all provide similar cleaning services. To find the one that will be best for your business you must conduct research in order to compare and contrast each one. Get accurate price quotes from multiple companies that reflect your particular office space by having the companies visit your business. Also, have the different companies list out the services they can provide for your office, as some will be able to offer different options.
Be sure to ask for proof of insurance. A professional cleaning company will have liability insurance so that you are not held liable if a cleaner is hurt while on the job.
While the cleaning company representative is visiting your office, you should take the opportunity to ask additional questions about their cleaning services as well. Ask for proof of proper accreditations or licenses and what their health and safety procedures include. By finding out this information in the beginning, you will avoid any surprises later on.
Find Out if the Cleaning Company Takes Special Requests
An important quality for a cleaning company is the ability to properly follow your requests.
Special equipment that needs to be cleaned a certain way or areas that need extra care should be addressed when the cleaning company is visiting your office. Ask the cleaning company if they will customize their cleaning services based on your needs. Ensure they know how to care for any special items and areas within your office. Also, address any areas they should not clean to ensure your preferences are understood.
Ask for References
A professional cleaning company should be able to provide you with a list of references that you can contact and interview for honest opinions of the cleaning service's work. As an alternative, you can look for online reviews that are detailed in their assessment of the company's work. The reviews will give you an idea of what to expect from the company you are considering and help ensure that you choose a skilled cleaning service.
Read the Contract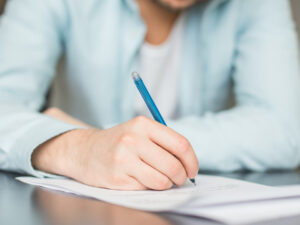 After you have narrowed down your choices, ask to review the cleaning company's contract. Read the fine print to ensure that you know every detail. Many companies offer a year-to-year contract. A year-long contract can be risky if you end up not being satisfied with the work a cleaning company provides. Consider a professional cleaning service that offers month-to-month cleanings or ask for a trial period so that you can determine the quality of the company's work. If you already know their quality of work or if you are satisfied after the trial period, you can sign a long-term contract if it's necessary.
Finally, discuss a payment plan that works for you before signing the contract. Do you pay each time they clean, or do you prefer a monthly payment plan? Discuss this with the cleaning service, as they should be able to work with your preferences.
Choosing a proper cleaning service for your business can be tricky, especially when they each provide similar services. By following these steps and paying attention to what each cleaning company can offer you, you will find the best cleaning service to make your business look clean and professional.