Commercial Cleaning Services Baton Rouge
We are not your standard mom and pop cleaning company looking for something to do on the weekends. We are the real deal, a fully-fledged professional commercial cleaning company that takes our work as professionals seriously. To prove that we mean business, we offer a wide variety of cleaning services that go beyond dusting and vacuuming. Don't get us wrong, we do that too, but if you need that extra deep cleaning service on top of the dusting and vacuuming, give us a call and we'll get your office or home looking impeccable.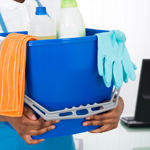 General Cleaning
When you need a weekly, monthly, or one-time standard but thorough cleaning then this is the service for you. We mop, dust, vacuum, disinfect, clean the bathrooms, dust the blinds, and generally get the place comfortable enough for work or relaxation.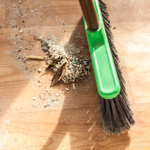 Construction Cleanup
If living in mayhem is not your ideal work or living environment we can assist you with our post-construction cleanup service. We will remove debris, clean the floors, fixtures, and windows, and produce a place that is ready for occupation.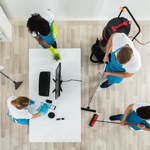 Cleaning Crew Supplementation
When your own cleaning crew needs a little help with the big projects, we are ready to assist at full capacity. Whether you need support after an event or you are performing spring-cleaning, we are ready to join in and help you get the work done and get it done correctly.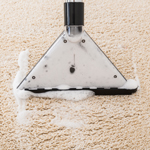 Carpet Shampooing
If your carpet used to be a shade lighter than what it is now and you want to return it to that color then you'll love our shampooing service. We remove the stains, dirt, smell, allergens, and bacteria from your carpet with high-powered steam so it is up to par again.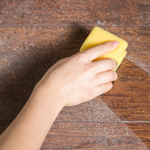 Contract Cleaning
We can customize your cleaning service down to a T with our contract cleaning service. We adhere to your specific cleaning requirements and offer you the quality cleaning you want at the time you need it, utilizing the methods you specify.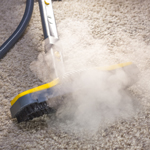 Deep Cleaning
Our deep cleaning service is no joke. When we say we get in the cracks and crannies, you can believe that nothing in the way of dirt will be left at your office. We do all the general cleaning and then we take the extra step and wash the blinds, the windows, and clean the carpets. Your space will be beyond clean after we are done.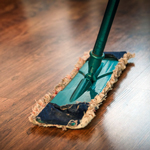 Floor Polishing
Restoring and protecting your floors is a necessity. We make obtaining flawless floors simple with our floor-polishing service. The service focuses on buffing out any scuffs and scratches and leaving your floor looking presentable. We don't mess around when it comes to the ground your company stands on.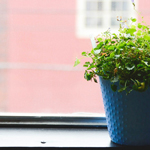 Window Cleaning
Our window cleaning service is exactly what you need when the streaks and smudges littering your window starts to annoy. We take care of the problem with prompt precision and clean from one edge of the window to the other, paying special attention to the corners.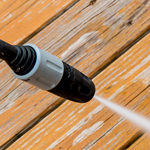 Pressure Washing
Getting in between the tiles and cleaning the grout is no problem with our pressure washing service. We remove all mildew and mold with our quality machines and our commitment to cleanliness. We give new meaning to clean enough to eat off of with our pressure washing service.