Maximize Your Cleaning Efforts by Giving Your Cleaning Tools Their Own Cleaning Routine
When it comes to cleaning your home or office, having the right cleaning tools can help you take care of the job. From sweeping up dirt to washing away grime, your cleaning tools are your trusted sidekicks in eliminating stains and dirt and making your place sparkle. However, after a while, your cleaning supplies start to lose their effectiveness. In fact, each time you use one of your cleaning equipment, there is always a good bit of germs, bacteria, and residue that lingers on the item.
Unfortunately, your cleaning tools are not resistant to the grime that you are using them to scrub away. In order to get the most out of your cleaning efforts, you need to take extra time to clean your cleaning gadgets.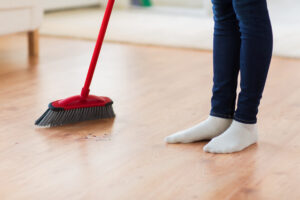 Brooms and Dusters Deserve a Deep Clean Every Now and Then
Cleaning tools used to wipe up dirt and dust, such as a broom or a duster, are generally the easiest products to disinfect. If you are using a broom or duster to sweep around your home or office, be sure to give it a good shakedown after every use. Shaking it out will get rid of the remaining dirt and dust that is hiding between the bristles or feathers. Of course, you will want to remove the excess dust outdoors so that you don't mess up your freshly swept place.
However, in order to make your broom or duster last, you should also give it a good deep clean every now and then. About once a month, give your cleaning tool an extra spruce by soaking it in warm water and dish soap for about 15 to 30 minutes. Afterward, rinse the broom or duster with regular water and allow it to air dry upside down before using it again.
Vacuum Models Might Be Different but They All Need to Be Cleaned
One of the biggest problems with cleaning a vacuum is that every brand and model is different, which means every vacuum needs to be cleaned differently. To find how to specifically clean your vacuum, check the owner's manual for instructions. However, there are cleaning methods you can do that works for most vacuum models.
While you should empty out your vacuum bag on a regular basis, what people tend to overlook is removing the dirt and dander from the brush roller. Not only does this slow down the brush's rotation but also makes your vacuum less effective. About every other month, get a pair of pliers or scissors and cut the messy strands and remove them from the roller. This will ensure that you are getting the most use out of your vacuum.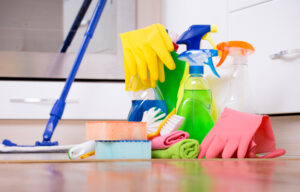 Sponges Can Also Be Cleaned but Still Need to Be Replaced Often
People often throw away sponges after a few uses because of the leftover food particles and grime that ends up getting stuck inside the sponge's pores. Not only do sponges trap traces of the grime that it cleaned, but they also are riddled with germs and bacteria. While sponges are still one of those cleaning tools that need to be replaced monthly, there are ways to clean your sponge so you get the best clean out of it.
One of the best and easiest ways to clean your spongey cleaning tool is through the microwave. Place a wet sponge in the microwave on high for one to two minutes. The microwave burns off most germs and bacteria, which makes your cleaning tool just as effective as its first use. While this method does work to clean your sponge, it will still lose its effectiveness after about 30 uses and should be replaced to maintain sanitary standards.
If you have fallen behind on cleaning your cleaning tools or never cleaned them before, your home or office could be masked with dirt and germs that are still lingering around from the dirty cleaning tools. To properly disinfect your home or office, call D's Cleaning Services today and give it the boost it needs to be free from germs and grime. You'll get the break you need to properly clean your cleaning tools and get back into your cleaning routine with a refreshed and properly disinfected home or office.