Learn Why D's Home Cleaning Services Are the Best in Baton Rouge
Hiring a home cleaning service in Baton Rouge is an important decision. The quality of the cleaning, the availability of the cleaners, and what's included in the service are all dependent on which home cleaning company you choose to hire. So, when you're looking for the best cleaners in town, look no further than the professionals at D's Cleaning. Here's why we are the best home cleaners in Baton Rouge.
All-Inclusive Services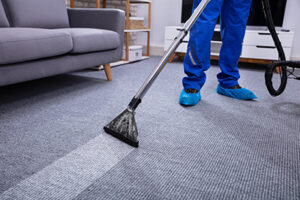 D's Cleaning provides all-inclusive cleaning services for your Baton Rouge home. Many cleaning companies only clean certain parts of your house. But at D's Cleaning, we believe no one should have to pay full price for a half-cleaned home. That's why we do it all. We've got your whole house covered from top to bottom and corner to corner. You can always trust D's Cleaning to go the extra mile, and we make sure every inch of your home is sparkling clean, from bathrooms to baseboards. Our residential cleaning services include:
Bathroom Cleaning
Mopping Floors
General Dusting
Vacuuming
Ceiling Fan Dusting
Window Blinds Dusting
General Disinfecting
Baseboard Cleaning
Availability and Accommodation
At D's Cleaning, we make sure our home cleaning service integrates seamlessly into your schedule. There's no hassle; just name a place and time and we'll be there. We know balancing work and family life is hard enough as it is, so we make sure to come at a time that is convenient for you, no matter how hectic your schedule is. We even provide a 24-hour emergency cleaning service.
Some people prefer to have their homes cleaned while they are there, while some prefer to be out of the house while we clean. Whatever suits your fancy, we can accommodate your needs and preferences. We work around your busy schedule and provide you with a spotless house to come home to at the end of a long, exhausting day. There are no housekeeping duties to get in the way of your relaxation and family time when you hire D's Cleaning as your home cleaning service in Baton Rouge.
Experience
D's Cleaning has years of experience cleaning Baton Rouge homes. Our employees are highly trained, dedicated, and professional. We have extensive knowledge of trade-specific techniques that help us achieve a level of cleanliness only professionals can reach.
We are licensed by the city and adhere to its standards of accountability. We undergo continuing education to ensure we are up to date on industry standards and are able to provide the best service possible. We are also bonded and insured to protect the safety and health of our employees as well as the condition of your home.
So, don't waste any more time searching for the right home cleaning service in Baton Rouge. Call D's Cleaning today to learn more about our home cleaning services. We can work around your busy schedule and provide you with a polished, spotless home, so you can spend more time doing what you love.
Call us at 225-572-9497 today!