A few months ago you put your beautiful home on the market. As time passes, you still haven't received any callbacks or offers. This confuses you because the house is listed at market value and it's in a popular area. The problem, however, may have nothing to do with price or location. It's possible that your home isn't selling due to its current maintained state. As a homeowner, it's natural to see no flaws in your beautiful house. However, homebuyers may see otherwise. People tend to put high importance on appearance, so making your home look visually appealing can be a benefit in selling. A professional deep cleaning may be the only thing standing in the way of selling your home.
Although it's hard to admit, sometimes the standard of a clean house differs from homeowners to homebuyers. As a homeowner, you've put in your own effort to clean the house. While you've done a great job, there may be things left unnoticed that only a professional will address. Your home may have an odor you don't notice, a small stain in the carpet that you've forgotten about, or smudges on the wall that you think aren't a big deal. To an outsider, these small often overlooked details may be the deal breaker on whether they purchase the house. It may be time to call in some professional cleaners.
If Your Home Isn't Selling, Hiring a Professional Cleaner Could Help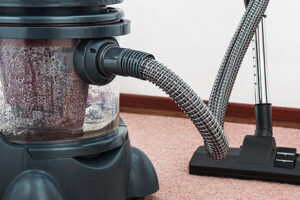 Carpet
Carpets are often one of the dirtiest places in a house. However, they are easily forgotten about. Unpleasant odors, unattractive stains, and unwanted bacteria collect over time. Some of these messes are hidden deep inside the carpet. It is important to deep clean your carpet in order to remove all the unwanted stains and odors and to give it that newly purchased feel. While there are deep carpet cleaners for purchase at most stores, you should consider a professional carpet cleaner that has industrial equipment and professional cleaning chemicals. They guarantee a noticeable difference and have better equipment, cleaners, and techniques to ensure quality results. A deep carpet shampoo could make all the difference in the selling of your house.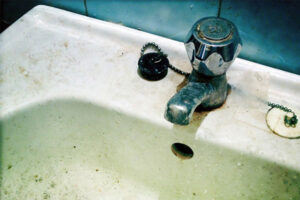 Bathrooms
Imagine that you have invited guests to your house. They walk into the bathroom to find a complete mess. Immediately, they have a negative perception of the home and its owners. This is not the impression you would want to give your houseguests, so why treat potential buyers any differently? There are odors and bacteria that you may not detect living in the bathroom and within its fixtures. If the bathroom is not in top-notch condition then a potential homebuyer may think twice about purchasing and this could be the reason why your home isn't selling. Hiring professionals will save you from the time and headache of cleaning the bathroom.
Kitchens
One of the most important rooms in a home is the kitchen. It is often the selling point for potential homebuyers. While it is an essential room in the house, it is often hard to maintain a clean kitchen. It's important to reach every piece of the room; surface tops, appliances, shelves, floors, etc. The underlying messes often create the appearance of a messy kitchen. The kitchen is an essential room in the home, and it is important to keep it clean. By hiring a professional cleaning service, the grueling work and timely routine will be taken off of your hands, leaving you with an impeccable kitchen. This could make all the difference in whether or not your home sells.
While you may think your house is perfect, someone else may not, which may be the reason your home isn't selling. Hiring a professional cleaning company such as D's Cleaning Service can give your home that extra polish it needs to fly off the market. Call D's Cleaning Service today for your Baton Rouge and New Orleans area homes.