Save Time and Refresh Your Carpets with Professional Carpet Cleaning Services
Your carpets endure a lot of foot traffic on a day to day basis. Dust and dirt get trapped within the carpet fibers, and over time, the fabric starts to lose its softness. Every now and then, carpets need a deep cleaning to restore the color, texture, and freshness while removing the stains and allergens that are locked deep within. When your carpet needs refreshing, there's nothing like a professional carpet cleaning to get your floors feeling like new again.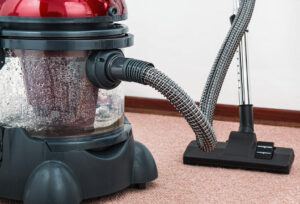 No Need to Handle Heavy Equipment and Machinery Yourself
Many people try to clean their carpets themselves as there is heavy-duty cleaning equipment that you can buy for your carpet cleanings. However, the equipment is bulky and hard to store in a proper place, not to mention expensive for equipment you will only use a few times a year. Even renting a carpet cleaner can be a headache. The amount of time it would take to go to a hardware store, rent the machine, buy the cleaner, make room for it in your car, and then actually go to clean your carpets is time you could be spending doing something else.
Professional carpet cleanings from experienced cleaners at D's Cleaning Service not only removes the need for you to handle the machinery but also saves you time. As we clean your carpets, you are able to focus on doing other activities such as run errands or complete other chores you have on your to-do list.
Less Risk of Damaging Your Carpet
One common mistake of cleaning your carpet yourself instead of having a professional do it is the small details that can become a big problem. For example, if you over-saturate your carpets with water, you could end up with damaged carpets or fungal growth. Using the proper standard industry equipment and cleaning products, professional cleaners know exactly how to deep clean carpet without the risk of causing mold and mildew growth.
Many people have tried to deep clean their carpets to save money. However, there is a handful of them who have ended up further damaging their carpets. Whether from mold or other damages, improperly cleaning your carpet can result in you having to replace your entire flooring. When you're looking to give your carpets a deep clean, it's always best to trust professional carpet cleaners for the job.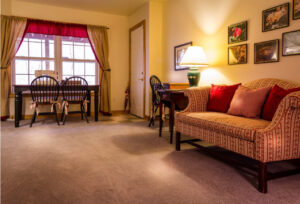 Professional Cleaners Have the Expertise to Effectively Clean and Extend the Life of Your Carpet
A quality cleaning company is equipped with the training and experience to know exactly how to properly deep clean carpet, which in turn will make your carpet last much longer. The buildup of dust, dirt, and other debris wears down the fibers in your carpet, causing them to be less resistant to the regular wear and tear.
When you choose D's Cleaning Service, we ensure that your carpet will be in the best condition and last you for years to come. Our professional carpeting cleaning service washes your carpet from top to bottom, leaving it as soft and fresh as the day you bought it. For a deep carpet cleaning, call us at D's Cleaning Service today.