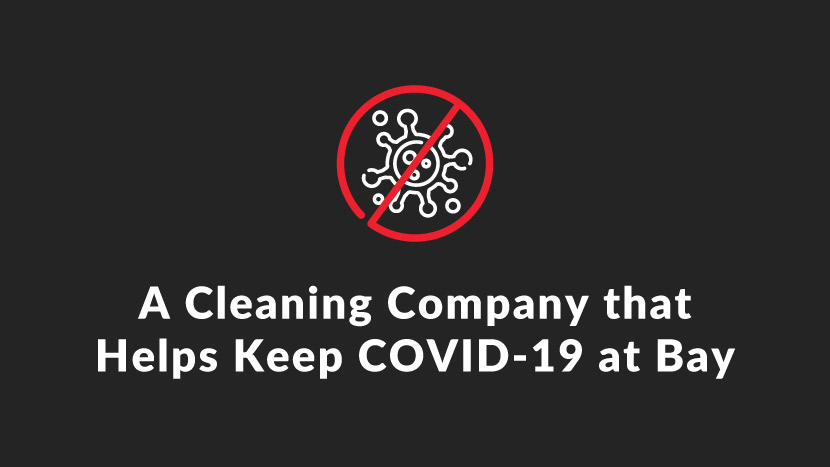 We Help Keep COVID-19 at Bay with Quality Cleaning Services
We know you're working hard to protect your employees from germs and sickness during the coronavirus pandemic. Germs are dangerous, invisible enemies that spread from person to person, eventually taking down the whole office. At D's Cleaning Service, we take a stand against harmful germs by providing thorough, top-quality cleaning services to Baton Rouge businesses.
Germs spread through your office, primarily on the surfaces and appliances that multiple employees are touching. You don't have to take an accidental sip of a coworker's coffee to get exposed to their germs. You just have to share an area that is not properly cleaned.
Hot spots for germs in the office include:
Desks and Computers
Door Handles
Fridge Handles
Kitchenware
Remote Controls
Printers and Photocopiers
Sinks and Faucet Handles
Telephones
Toilets and Toilet Handles
Towels
With the number of shared surfaces in a typical office, germs can be hard to avoid. The key to keeping them at bay is regular, thorough cleanings from a dedicated professional cleaning service. Professional cleaners can keep your office sparkling clean to prevent the spread of germs and keep everyone in your office healthy, happy, and working at peak productivity.
Industry-Grade Supplies and Equipment Help You Achieve the Highest Level of Clean
There's only so much you can do with regular soaps and sprays. But high-quality cleaning services, like D's Cleaning, have an arsenal of powerful products and equipment to help you achieve the highest level of clean for your office. Germ-fighting disinfectants and sanitizers can zap germs where they stand and prevent them from spreading to your employees, while lower-quality products might just spread germs around on your surfaces.
At D's Cleaning, our expert employees are well-educated about cleaning products and equipment. They can provide you with a top-quality clean without harming employees who are sensitive to certain chemicals or your office equipment.
Trust the Highly-Trained, Detail-Oriented Cleaning Experts
When it comes to cleaning, the devil is in the details. If your cleanings aren't deep, thorough, and full-scale, then they aren't enough to protect your employees from dangerous illnesses like the coronavirus. A quality cleaning service can help keep germs at bay in your office by providing you with an extremely detailed, well-done cleaning. At D's Cleaning Service, our employees are extensively-trained and highly-motivated.
Every employee at D's Cleaning is detail-oriented and efficient. They leave no stone unturned or surface unsanitized. That's how we provide the highest level of protection for you and your employees.
Keep you and your employees safe during the COVID-19 pandemic with rigorous cleaning. If you're in need of a dedicated, professional cleaning company to help protect your employees and keep your office a safe space, call us today. We are armed with top-quality products and extensive industry knowledge and are ready to take on harmful germs and viruses.
Stay safe, stay positive, and stay clean!