Prevent Infections from Spreading to Your Patients by Hiring a Medical Cleaning Service
According to the Center for Disease Control and Prevention, the number of patients who develop an infection while in a healthcare facility has decreased over the years. Unfortunately, as many as one in 25 patients still develop an infection while receiving medical care. Not surprisingly, these infections can be easily prevented when proper precautions are taken.
One of the precautions a medical facility can take is hiring a professional cleaning company to regularly disinfect and sanitize areas within the facility. By removing bacteria and germs, a professional cleaning company greatly reduces a patient's risk of infection.
Professionally Trained for Medical Cleaning Services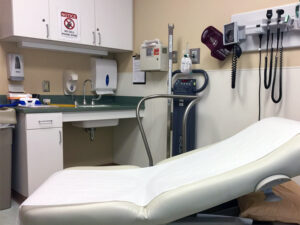 Chances are, there are many professional cleaning services in your area, but not all are equal in experience or ability. The CDC, has issued specific guidelines as to how medical facilities should be sanitized for patient safety. D's Cleaning Service has experience with medical facilities and is trained to perform specialized medical cleaning services.
Companies who claim they can clean any building because they have they have experience cleaning offices are not necessarily trained in medical facility cleaning. When working around dangerous pathogens and substances, a cleaning company needs to know the correct procedures that will ensure everyone's safety. From patient rooms to operating rooms, a cleaning company must have medical knowledge for proper procedures in these high-risk areas.
Medical Office Cleaning
In addition to properly cleaning high-risk areas, a medical cleaning service must also know the importance of cleaning medical offices. While doctors regularly wash their hands, they often touch seemingly clean items such as desk drawers, keyboards, and counter tops, which are actually covered in germs.
A cleaning company that is trained for medical facilities will not only properly clean high-risk areas but also sanitize the offices. Cleaning all areas of a medical facility will reduce the chance of transferring germs to doctors and patients alike.
Medical Cleaning Services Include
D's Cleaning Service uses the proper tools, cleaners, and procedures for various medical facilities including: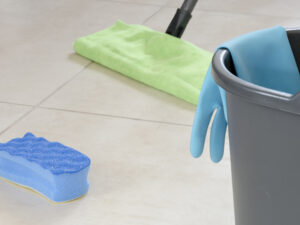 Hospitals
Dentist offices
Medical offices
Rehabilitation/Recovery Centers
Laboratories
Optometrist/Ophthalmologist offices
We ensure to clean hardtop surfaces, floors, carpets, and door and cabinetry handles in all rooms. With pathogens being a danger, we utilize special HEPA filters in vacuums, sanitize bathrooms, and pick up trash on the schedule your facility needs. As highly trained cleaners for medical facilities, we take special care to disinfect properly to ensure the health of patients and doctors.
Call D's Cleaning Service today for your medical cleaning service needs and reduce infection risks in your facility. With schedule options to suit your hours, we ensure clean medical facilities are always ready to receive patients.