Worry Less About Post-Party Cleanup at Your Office Christmas Party
Christmas time is here, which means there's one thing on every employee's mind: the office Christmas party. Office Christmas parties are a great way to celebrate the holiday season and spend time with colleagues without the stress of work. While planning out the food, drinks, and entertainment for your office's Christmas party, it is also important to plan a post-party cleanup.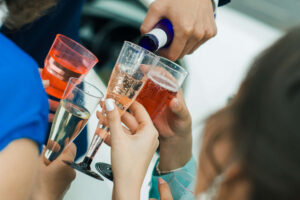 Preparing a Christmas-party cleanup plan may not seem like the most joyous task, but having a plan could reduce the amount of time you spend after the party cleaning up. Whether the office party is in your home or at the office, the best way to reduce the headache of cleaning up is to minimize the amount of cleaning that will need to be done once the party is over.
Use Disposable Utensils and Dinnerware
The best parts of any office Christmas party are the food and drinks. To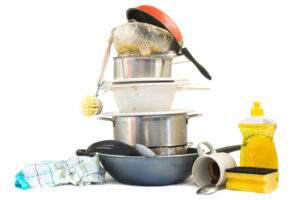 avoid washing loads of dishes after the party, try using as many disposable items as possible. Stock up on disposable utensils, plates, and cups for your party guests to use.
Most stores sell a variety of disposable dining ware to fit your holiday party needs. Whether you want fancy plastic plates for your guests, or eco-friendly dinnerware to reduce your carbon footprint, you can find what you need to avoid broken dishes and hours of washing.
Load Up on Extra Trash Bags
When trash cans are filled to the brim with garbage, you run the risk of trash pouring onto the floor. Not only would there be a bigger mess to clean, but the thrown away food may also drip onto the floor and stain. Change trash bags often and tie off the bags that are ready to be thrown away.
One common party trick is to set up multiple trash bags around the party area. Simply loop the trash bag handles around a doorknob to diffuse the amount of trash thrown away in a single trash can. Having several trash bags set up around the party will also prevent party-goers from leaving their trash lying around.
Hire Cleaning Professionals
While you may have minimized the amount of cleaning left to do after the party ends, there will always be something left to clean. Whether it's crumbs on the floor or stains on the carpet, there will be a bit of a mess left at the end of the celebration. Instead of keeping your employees late after the party to clean, trust D's Cleaning Service to finish the job.
Enjoy your holiday as D's Cleaning Service disinfects, washes and polishes the floors, scrubs the bathrooms, and more. We clean until your office shines brighter than a Christmas tree. Avoid the stress of cleaning after your office Christmas party, and call D's Cleaning Service today.