Fresh Flowers Smell Great, But the Pollen They Bring Can Stain Your Carpet
Springtime can be a wonderful time of the year as hibernating flowers blossom back to life and brown grass and the bare trees begin to flourish with fresh green leaves. With all the wonderful changes happening as the seasons change, there's also a downside: pollen is everywhere.
From the layers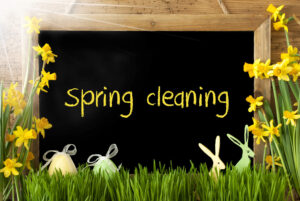 of yellow dust on your car to the allergies that wear you down, pollen affects everyone.  While pollen can be a bigger problem for people going outside, it can also cause a problem for people who like to keep a clean home. Pollen can stain clothes, furniture, and even carpets.
Pollen stains are more common than people may think. From the fresh flowers you bring inside to the sheet of pollen on everything you touch outside, pollen can come into your home from a number of places and ruin the carpets. While preventing pollen from entering your home is the best way to avoid stains, knowing how to properly remove them from your carpet is the next best solution for people with spring fever.
How Does Pollen Stain Your Carpets?
Fresh flowers from outside or even the store may seem like a great way to bring the spring's beauty into your home and lift the mood. However, certain flowers such as lilies can drip liquid pollen onto your floors as they begin to wilt.
Pollen from outside can also find its way inside and stain your flooring. Especially in the mornings when there's dew on the grass. Pollen can stick to the bottoms of your shoes and on your pet's paws and be carried right inside. Fresh flower pollen and dampened tree pollen are the biggest culprits of the yellow stains in your carpet.
Removing Pollen Stains is a Delicate Process
Some stains can be easily removed by vigorously scrubbing the problem spot with a damp rag until it's gone. When it comes to pollen stains though, tough scrubbing and even rubbing the area will push the yellow color deeper into the carpet fibers.
Instead of scrubbing a pollen stain, vacuum the dander to get as much out of your carpet as possible. Once you remove as much of the loose pollen as possible, lightly dab the area with a paper towel and rubbing alcohol. Be sure to work around the edges first and work your way into the center of the stain.
There's a Reason People Spring Clean Their Homes
Pollen makes it harder to keep a house looking clean. However, there are ways to reduce how much gets into your home. Wipe off the pollen around the entrances to your home at least once a week. This includes porches, door frames, and windows. The less buildup there is around the outside of your house, the less likely you will end up with pollen stains inside.
Spring cleaning is not always an easy task. With preventing messes that pollen causes and keeping up with your routine cleaning schedule, it may be difficult to balance.
If you cannot seem to get those stubborn pollen stains out of your carpet or need help with your spring cleaning, it might be time to for professional treatment. D's Cleaning offers deep cleaning and carpet shampooing solutions to remove stains in your floors brought in by the spring season. We also provide routine cleaning services such as window cleaning, dusting, and disinfecting bathrooms. If you are looking to keep pollen away from your home, D's Cleaning provides pressure washing services as well.
To keep your home looking fresh this spring, call D's Cleaning Services to get the professional cleaning assistance you need.