Getting Your House Cleaned by Professional Cleaners Provides You with Many Benefits
In today's working world, homeowners may not have the time or energy to keep their homes clean at all times. That nine to five job leaves you tired and only wanting to relax at the end of your day. Your home can get dirty fast, however, and the chore of cleaning can cut into your relaxation time.
House cleaning from professional cleaners can take the stress out of cleaning for you. With basic cleaning services like vacuuming and dusting to custom cleaning services such as carpet cleaning, professional cleaners can help free up your time.
Professional Cleaners Clean the Dirties Parts of Your Home
No need for you to scrub the toilet, shower, or sink anymore. Professional cleaners clean the worst room in the house for you and leave your bathroom spotless. They also clean the bathroom's mirrors and floors for an all over shine.
Kitchen
Food splatters, smeared handprints, and greasy knobs are a thing of the past with professional house cleaners. Your stove, sink, refrigerator, and cabinetry will be cleaned and sanitized for a healthy kitchen. They'll even take out the trash, and upon request, wash your dishes.
The place where everyone meets and hangs out is also the place where all the dirt ends up. Vacuuming, dusting, and sweeping remove dirt for a clean and fresh living space.
House Cleaning for Every Room
Professional cleaners won't only clean the dirtiest places in your home, they'll also clean the rest of your home too to ensure your entire home sparkles. Some of the services they will perform throughout the home include:
Vacuuming
Sweeping
Mopping
Dusting
Window Cleaning
Trash Removal
Hard surface sanitizing
Dish Cleaning
Trash Removal
House cleaners can also perform more customized and deep cleaning services as well, such as carpet shampooing and window blind washing. These custom services can be chosen for your specific house's cleaning needs.
The Benefits of Having Your House Cleaned by Professional Cleaners
Professional house cleaners offer you many benefits. When they clean your house for you, they free up your time to do other activities. Whether you want to spend time outdoors or read a book, you'll now have the free time to do it and all because you don't have to clean.
Another benefit of professional house cleaning is the guarantee your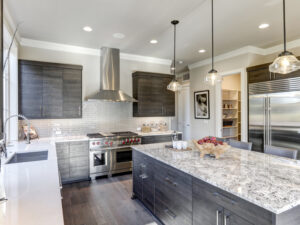 home with be sanitized and scoured. Professional cleaners have years of experience and know where and how to clean areas of your home for maximum cleanliness. For instance, did you know there is a certain technique for mopping that ensures dirt is actually removed from your floor and not just pushed around?
Professional cleaners also have industry grade equipment and cleaner that can meet your needs and get your house spotless.
House cleaning is a hassle and a time-consuming chore that prevents you from enjoying better events in life. Leave the house cleaning to the professional cleaners by calling D's Cleaning Service and enjoy your free time doing what you love.