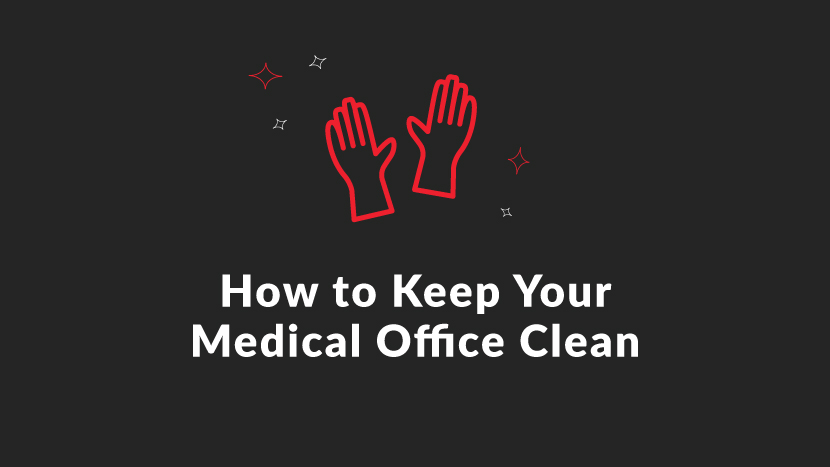 Here's Why You Should Hire Cleaning Services for Medical Offices
One place that needs frequent and routine cleaning to prevent the spread of illness and germs is a medical office. Medical offices are a hub for germs and illnesses with unwell patients walking in and out throughout the day. That's why it's practical to hire a professional cleaning service like D's Cleaning Service to take care of sanitizing medical offices.
Professional Cleaners Use High-Quality Cleaning Supplies for Medical Offices
Professional cleaners like the ones at D's Cleaning Service use powerful disinfectant solutions that are meant to prevent the distribution of germs and fast spreading illnesses like the flu. These disinfectants used are EPA-approved and can handle the type of deep cleaning a medical office need.
There's also a difference between cleaning and disinfecting. The CDC reports that cleaning works to remove germs while disinfecting works to kill germs. Typical cleaning uses soaps or detergents and water to remove germs from surfaces. It only removes them. In disinfecting, chemicals are introduced to kill germs – lowering the risk of spreading infections.
It's not just about using the right cleaning supplies but also keeping the used cleaning tools sanitized. This tactic also reduces the spread of germs.
Medical Cleaning Services Will Cover All Surfaces
A checklist will ensure that all surfaces are covered. Medical offices have a number of rooms and surface areas that can easily be missed. A few areas where cleaning should be focused on are:
Cabinets
Countertops
Sinks
Bedrails
Doorknobs
Computer keyboards
Chairs
Light switches
And more
Why Hire D's Cleaning to Clean Your Medical Office
D's Cleaning uses industrial-grade products to meet a top-quality cleaning standard for your medical office. Our flexibility lets us come to you when you want us. Whether you need someone before business hours, a few days a week, or every day after hours, we will schedule according to your business hours to keep your office hygienic and ready for business.
Contact us today at 225-572-9497!